Mobile News
Xiaomi Announced the List of Devices That Will Receive MIUI 13 Update!
MIUI 13 , the interface software Xiaomi uses for its smartphones , has been used by smartphones in China for a while, but the global distribution of the software is just beginning. Alongside the expansion of the Redmi Note 11 to the global market, the company has shared an official list of updates for the first quarter of this year.
The Xiaomi Mi 11 and 11T families will be the first smartphones to receive the MIUI 13 update, including the Lite models. The Redmi Note 10 series is also on the list, and the openly-launched Note 11 series is also on the list. The list also includes the Redmi Note 8 (2021), Redmi 10 and Xiaomi Pad 5 tablet.
Devices that will receive MIUI 13 update: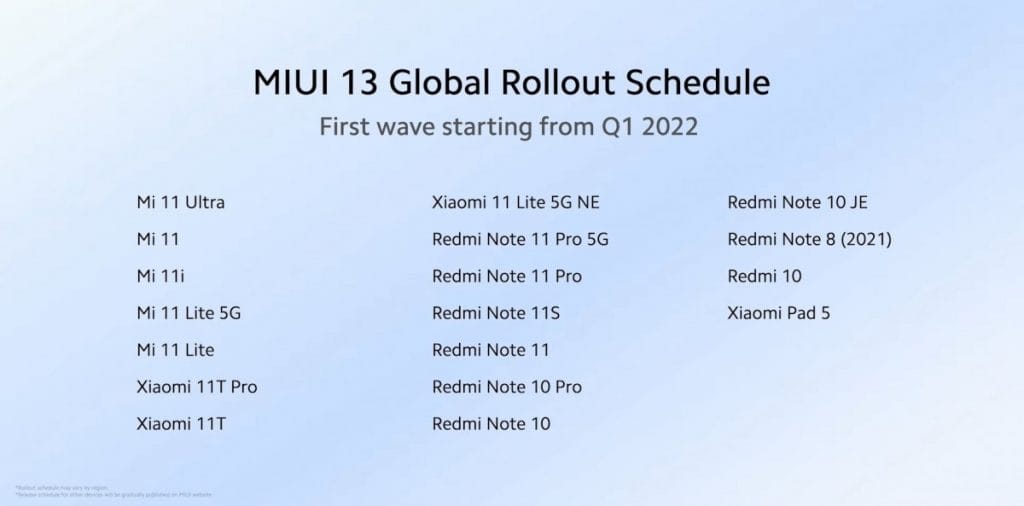 Mi 11 Ultra

Mi 11

Mi 11i

Mi 11 Lite 5G

Mi 11 Lite

Xiaomi 11T Pro

Xiaomi 11T

Xiaomi 11 Lite 5G NE

Redmi Note 11 Pro 5G

Redmi Note 11 Pro

Redmi Note 11S

Redmi Note 11

Redmi Note 10 Pro

Redmi Note 10

Redmi Note 10 JE

Redmi Note 8 (2021)

Redmi 10

Xiaomi Pad 5
We would like to underline that Xiaomi's next-generation MIUI update is not tied to the latest version of the Android operating system, and since Xiaomi has not explicitly mentioned Android versions, it can be assumed that not all phones in the list will receive Android 12 as part of the update.